m a e v o n n e
a r t & d e s i g n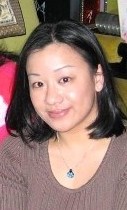 Welcome and hello!
I am a health care professional-in-training turned artist. In truth, I have always been creative and was an artist and designer long before I wandered into the health care field. I now know how true it is when they say, 'to thine self be true'! (apologies to Mr. Shakespeare)
I do all kinds of work ranging from fine art to applied art, including computer/web graphics, layouts and design. My favorite, however, is watercolor. My love for this medium was solidified when I studied watercolor in Antibes, France.
[Click on a graphic for larger view]

The beauty and fruits of nature serve as major sources of inspiration for me.

I am especially fond of...

| | | |
| --- | --- | --- |
| | | I consider myself blessed by God to have the abilities I do. I think it would be a terrible mistake to let talents granted by the Big Man go to waste! |

If you have any questions or comments, please do not hesitate to email me at mlcreations@gmail.com or use the form on the 'contact' page.

Thanks for stopping by. I hope you enjoy your visit!

Peace & Blessings,

MAEVONNE



TO SEND US A MESSAGE, PLEASE CLICK
HERE
.